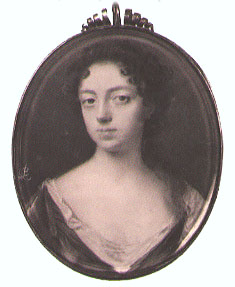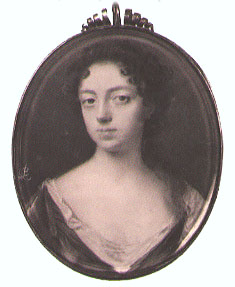 Readers of our book Maladies and Medicine will be familiar with the fable of the gout and the spider (we have also blogged about it before). It was a fable which explained why the rich were thought to be more likely to suffer from gout than the poor. In 1713 the fable was reworked as a poem by Anne, Countess of Winchilsea (1661 –1720), and appeared in The Poems of Anne Countess of Winchilsea. The whole poem can be read here. Finch is perhaps best known for another of her poems which deals in matters of health 'The Spleen' which was published anonymously. This poem explored melancholy a condition Anne Finch suffered from throughout her life.
 The poem 'The Gout and Spider. A Fable' was dedicated to Anne's husband Heneage Finch 'after his first Fitt of that Distemper'. The poem starts by rehearsing the fable.
 When from th'infernal pit two Furies rose
One foe to flies, and one to man's repose,
Seeking above to find a place secure
Since Hell the gout nor spider could endure.
On a rich palace at the first they light
Where pleased Arachne dazzled with the sight
In a conspicuous corner of a room
The hanging fretwork makes her active loom.
From leaf to leaf with every line does trace,
Admires the strange convenience of the place,
Nor can believe those ceilings ever were made
To other end than to promote her trade.
Where proved and prospered in her finished work,
The hungry fiend does in close ambush lurk,
Until some silly insect shall repay
What from her bowels she has spun that day.

The wiser gout (for that's a thinking ill)
Observing how the splendid chambers fill
With visitors such as abound below
Who from Hippocrates and Galen grow
To some unwealthy shed resolves to fly
And there obscure and unmolested lie.

[…]
It ends, though, by referring to the Finch's happy marriage. The couple met at the court of Charles II where Heneage served as one of the Grooms of the Bedchamber to James, Prince of Wales, later James II.
For you, my dear, whom late that pain did seize
Not rich enough to sooth the bad disease
By large expenses to engage his stay
Nor yet so poor to fright the gout away:
May you but some unfrequent visits find
To prove you patient, your Ardelia kind,
Who by a tender and officious care
Will ease that grief or her proportion bear,
Since Heaven does in the nuptial state admit
Such cares but new endearments oft beget,
And to allay the hard fatigues of life
Gave the first maid a husband, him a wife.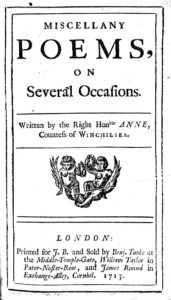 Here Anne makes her devotion to her husband clear, saying that she, in the guise of  'Ardelia' her poetic name, will lovingly care for Heneage in his bouts of this often dreadfully painful condition. The poem suggests that the couple were not as wealthy as the super rich who normally contracted gout, and Anne hoped that this meant that her husband wouldn't suffer from very frequent flare-ups of gout but that when it does come back, she will be just like Eve, created in the Bible as a helpmeet for Adam, and will continue to patiently nurse him. In fact as early as  1697 Heneage had complained in a letter to his brother-in-law 'and good friend, Thomas Thynne, Lord Weymouth' about 'a painful attack of gout, the first of the many episodes which would follow'.[1] The poem then contains a range of allusions, to French fables of 'Monsr de la Fontaine' whom she acknowledges in the poem's dedication, to the medical ideas of Hippocrates and Galen, and to the biblical roles of men and women.
________________________
[1] http://www.jimandellen.org/apollos.muse.html