Patients voices can be rather rare in the printed literature produced in early modern England. Case notes are, obviously, from the perspective of the medical practitioner.We therefore get a sense of when things have failed to work, but without the patients own explanations of how they felt about these failures. For example, in William Salmon's book Iatrica Seu Praxis he repeats numerous case studies from his own and other's medical practice. It is not uncommon for these cases to include brief notes about the medicines the patient had already taken when coming to the healer who eventually cured them, but the details are brief. In a case of 'An Epileptick afflicted with the Obstruction of Urine' he explained that 'Great endeavours had been used for the Cure of his fits, but nothing prevailed'.1 This really tells us very little about the patient's feelings – were they exasperated, were they resigned? we don't know. In many texts all we learn about failed treatments is that they brought "no relief".
In one or two cases though we catch a glimpse of what patients and consumers said about their health or their treatment. If we are to believe these anecdotes (which of course could be false or exaggerated) men and women made us of rather flowery descriptions in order to articulate their frustrations with the medical care they received. Two examples recently caught my eye recently.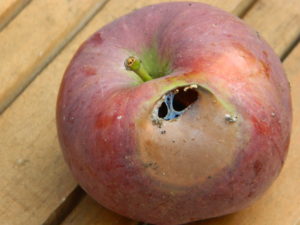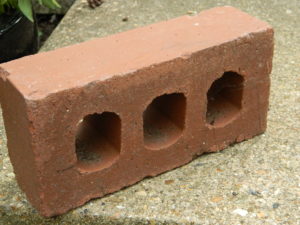 Daniel Turner's book Syphilis describes a man who had been 'quacking privately for several Years past, and harassing his Body with mercurial Medicines'.2 Turner was frustrated by this as when the man eventually came to him for treatment he had to strictly regulate the doses of medication the patient received, which was always more difficult than it should have been. After five weeks of taking Turner's medicines the patient was evidently dissatisfied. Turner explained,
'he did now believe it would avail no more than rubbing  (as he express'd it) his Backside with a Brickbat; that he had already spent almost five Weeks to no Purpose, and would wait only three or four Days longer, when if his Mouth was not sorer, he would go out about his Business'.3
A brickbat was a fragment of brick typically less than half of the length of the original brick.
Nicholas Culpeper wrote about his mother's treatment for breast cancer. He claimed the cure was entirely ineffective. He wrote that despite the fact that the treatment was applied before the cancer broke, it had done as much good 'as though he had applied a rotten Apple' to it.4
I'm on the lookout for other examples, but so far the Brickbat has to be my favourite example for how vividly it evokes the uselessness and pain of the remedy the patient had taken.
____________
[1] William Salmon, Iatrica seu Praxis (London, 1694) , p. 253.
[2] Daniel Turner, Syphilis: A practical dissertation on the disease (London, 1724), p.230.
[3] Ibid, p. 232. A brickbat is a fragment of a brick typically less than half its length. The Oxford English Dictionary, s.v. 'brickbat', www.oed.com, accessed 31.05.17.
[4]