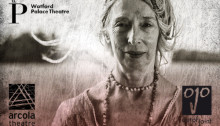 On Saturday 3 October I went to the Watford Palace Theater to see Jane Wenham the Witch of Walkern, written by Rebecca Lenkeiwicz.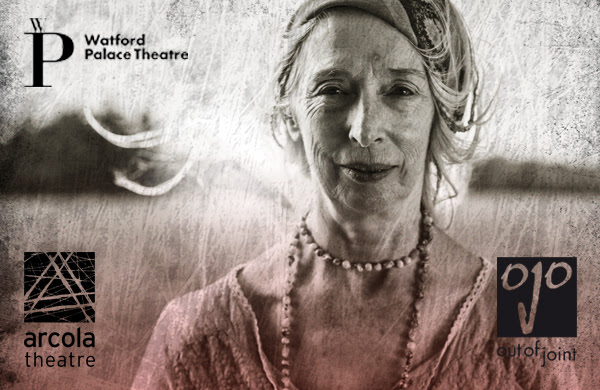 I had several reasons for watching the play. As part of my teaching this year we will be discussing the issues raised in the play. Also one of the historical advisors for the play was Professor Owen Davies, a colleague who works on witchcraft and cunning folk.
The play charts the story of several characters living in the village of Walkern in 1712, but focuses on Ann Thorn (whose mother's execution for witchcraft opens the play), Jane Wenham, Bridget Hyde and Priddy Goodstern. Over the course of the play Bishop Hutchinson and the Reverend Crane discuss the reality of witchcraft. With Hutchinson explaining to Crane, the younger man, that had he lived through previous eras of witchcraft accusations he would not be so quick to accuse and condemn women. Crane doesn't heed these warnings and having executed Eleanor Thorn, he begins to look at the other women of the village to assess whether they too are witches. His gaze soon falls upon Jane Wenham the local cunning woman.
The play, being about witchcraft, includes numerous bodily themes and issues.
One character Fergul is having an affair with the local tavern owner widow Higgins. We never meet Fegul's wife, as she is described as being at home recovering from the latest in a series of miscarriages. Fertility and sexuality are strong themes in the play. In one scene Ann Thorn washes blood from herself in a stream in one scene noting that although she washes it away more always comes. Jane Wenham then suggests that Ann suffers from the same troubled womb as her mother did, which is perhaps reflected in her often hysteric behaviour.
As the play continues we learn that Ann has had sex with several men in the village, but that she vividly remembers an encounter with another young women. This theme is echoed later in the play when it is suggested that Jane also lived with a female lover for several years. The play thus makes an implication that female homosexuality was linked to witchcraft, a suggestion that is not entirely convincing. The bodily sensations of sex are also vivdly discussed by Ann, Bridget Hyde and Priddy Goodstern in a scene where they talk about having sex with the devil (for notions of seventeenth-century notions of satanic sexual activity see my previous post).
Jane Wenham's character as a cunning woman means the play also includes references to herbal treatments used in the eighteenth century, "Comfrey for bone-knitting. Heartsease for convulsions. Dandelion for the blood", and the possets Jane sold villagers to make her living.
Moreover, we learn that Jane was accused of witchcraft in her youth. She recounts how, during her confinement in Hertford gaol, they "put the bootikin on me. They hammered at my leg until the bones were crushed." Throughout the play reference is made to the physical difficulties Jane encounters from her damaged leg. Pricking a witch to draw their blood is also described in the play, reiterating again the importance of bodies and corporeal experience to early modern life.
Finally the play tackles eighteenth century views on race, through the character of freed slave Kemi Martha. Her body provides an object of fascination for Anne, who asks what colour her blood might be, and if she can touch her skin and hair.
The play brings to life a small community and the social tensions surrounding rather bodily and physical difficulties that play a part in accusations of witchcraft. In places the theme of female sexuality is slightly over played. It feels as though the play is trying to discuss modern issues through eighteenth-century characters. The play was brilliantly acted, particularly by those actors playing more than one part. It might not be the most 'happy' play to watch but it is a very engaging look at witchcraft and women's lives in eighteenth-century rural Hertfordshire.
The production is now on tour, you can see it at the following venues, it will then tour more widely through the UK:
Tue 6 – Sat 17 October East Anglia and Essex Rural Touring
Tue 6: The Cut, Halesworth, Suffolk
Wed 7: Community Centre, Bradfield, Essex
Thu 8: Lakeside Theatre, Uni of Essex, Wivenhoe
Fri 9: Garboldisham Village Hall, Norfolk
Sat 10: Brandeston Village hall, Suffolk
Wed 14: Public Hall, Witham, Essex
Thu 15: Felsted School, Dunmow, Essex
Fri 16: The Curve, Sudbury Ormiston Academy, Suffolk
Sat 17: Woodbridge Community Hall, Suffolk