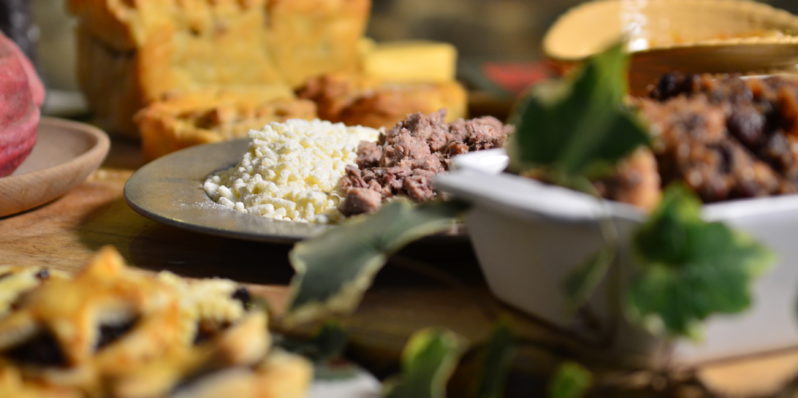 Comments Off

on Mince Pies and Pottage
A short while ago Sara and I headed to the 1620s house at Donington le Heath to whip up a seventeenth-century mice pie recipe, and accompanying pottage. We have blogged about mince pies before and the ways in which they became controversial in the eighteenth century, but this was our first time attempting to recreate the festive treats. You can find out more about  the recipe we used and the back story to the pie over on Loughborough University's website. Although we think about mince pies as a dessert or sweet treats, Samuel Pepys tells us that this hearty, meaty pie, ribs, and pottage (the precursor too Christmas pudding) were his savoury festive meal.
We hope everyone has a happy festive season and enjoys one or two mince pies!