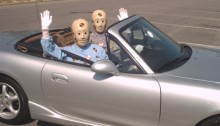 Given the recent festive period we shall start with the Smithsonian Magazine's post on a riot caused by egg-nog. Although not festive, food has also been the subject of Sarah Everts post on the Chemical Heritage Foundation website about the history of food canning and preservation. She looks at three distinct stories in the creation of modern food packaging and preservation: the study of bacteriology and food spoilage, understanding the appealing aromas of food and the launch of an industrialized fresh-food icon: iceberg lettuce. Food and nutrition were also considered at The History of Medicine in Ireland blog  where Ian Miller has been talking about cookery classes in early twentieth century Ireland as a response to the potato diet and women's obsession with tea.
The Renaissance Mathmaticus had a Christmas trilogy of posts discussion Isaac Barrow (the other Isaac), Charles Babbage's love of cryptology and deciphering, and Johannes Kepler's New Year's book on why snowflakes have six corners.
Kees-Jan Schilt had just started a new blog Corpus Newtonicum which will explore and attempt to understand Newton's working methods. It will do this by considering the vast array of materials on alchemy, theology and ancient history that Newton painstakingly created but never intended for publication. For example this month, the blog has asked why Newton published so little.
Lisa Nakamura, at the Computer History Museum blog, has been describing her new research project. She starts by talking about William Shockley 'Father of Silicon Valley' and his eugenicist views. She describes his rather unusual step of opening a sperm bank to distribute the sperm of Nobel Prize winners free of charge to women who were interested in improving the race, and the fact that, perhaps unsurprisingly, he was the only sperm donor who came forward to participate. This post then goes on to talk about Navajo women's roles working on integrated circuits – her latest project. Computers and technology were also the basis for several other interesting posts; one on Richard Feynman's talk about top-down approaches to nanotechnology and another dedicated to remembering the first computers. Nostalgic memories of early computers has also been expressed as the apple mac turned 30.
The Guardian has provided some historical images of women using scientific instruments. Also at The Guardian, early in the month, Vanessa Heggie took us through some of the Science of Ripper Street, in the wake of the news that this 'CSI: Whitechaple' has been cancelled by the BBC. In this post Vanessa considered the science of electric current, the medicine of Phossy Jaw and also considered eugenics. Eugenics was a popular topic for consideration also appearing at Adam Shapiro's Trying Biology blog. He has looked at an interesting case of misreading and misunderstanding in a debate over 'genetics', 'heredity' and 'eugenics' and considered whether George W. Hunter's 1914 textbook, A Civic Biology was racist.
Over at the Evolving Thoughts blog John Wilkins has been grappling with  the meaning of the word 'nature' and why in modern culture humans are seen as separate from natural and the natural world. Although I am now muddled about what 'nature' actually is, I think flowers might be a safe inclusion in the natural. Keith Moore at the Royal Society has been looking at Botanical painters like Arthur Harry Church and Thomas Alan Stephenson.
Perhaps less natural? Lee Vinsel, this month, has written a fascinating piece on the history of crash test dummies and the battle to recognise female passangers in the process of car design. As a rather diminutive woman myself this was a very enlightening piece – I had never really considered before whether the safety tests conducted in car manufacture accounted for the fact that in a collision I might strike a completely different part of the car to a man of average height. Car safety of another sort was on the menu at Paleofuture, where Matt Novak explored the history of breathalyzers and drink  driving. Vehicles of another kind were the subject of Trevor Owens post on the Inside Adams Science, Technology and business site. Owens takes us on a 300 year tour of imaginary space ships showcasing the many ways in which man has envisaged travelling to the moon. My favourites include the use of special geese and the giant space elevator. Historic imaginings of space travel were also on offer at Heritage Daily, which provided a biography of John Wilkins who discussed the idea of space travel and the difficulties of escaping Earth's gravity in 1640.
As ever there has been a plethora of blogging on the history of medicine and bodies. Laurence Totelin provides a brief new year's note from Aristotle on why humans have squidgy bottoms and no tails. Jennifer Roberts has been exploring the cure for 'the Kink' ( whooping-cough).
Lindsey Fitzharris, the Chirurgeon's Apprentice, has been looking at the history of  tooth worms, which were thought to burrow into the teeth and cause toothache until the idea was dismissed in the eighteenth century. Lisa Smith at the Sloane Letters blog has been comparing Sloane's published cataract remedy with one recorded in a family recipe book and has been thinking about the use of herbs, animal parts and chemical remedies. Here at early modern medicine we have considered how a man's height and beard growth were thought to reflect, or enhance, his ability to fight off disease and consume alcohol. Sara Read has also considered one woman's battle with rheumatism and swollen feet, the ways in which Elizabeth Hervey explained her stumbles and falls and the allowances that were made for her when she was suffering. Alun Williams, rather helpfully perhaps, has also been explaining past methods for detoxing after overindulgence and has been describing the medical case for having a beard.
Megan Rosenbloom has been looking at the history of resuscitation in the eighteenth century and the debate between mouth-to-mouth and the spark of life method that followed. Caroline Rance has been explaining Mr Grimstone's medicines and the rejuvination of a plant buried in an Egyptian tomb. Jaipreet Virdi's new post discussed the creation of the Institute for Curing Diseases of the Ear in 1838 and how the institution saved patients who had previously been abandoned to the empirics. The British Library untold lives blog also featured a medical post on Louis Pasteur and the influence he had on veterinary surgeons from India. Over at the Microbe Post there is a podcast interview with Jamie Stark on the social role of Anthrax in Bradford in the 1800s. Finally looking to the more recent past, Michelle Ziegler has been talking about Dengue Fever and its spread in the US and Europe.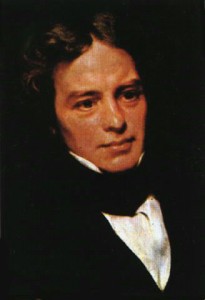 Several blogs have been looking at the unknown or rarely discussed interests of famous scientific figures, like Einstein's interest in folklore and  Faraday's ideas for increasing lung capacity, a necessity in case one falls into an open cesspit! Alternatively at the scandalous thoughts blogs there have been musings about the representation of scientists in fiction and television and what it is that characterises physicists.
There has also been a selection of blogs on psychology, spiritualism and mesmerism. The Compasswallah blog meanwhile been looking into the proponents and practice of mesmerism in India. In particular it highlights the work of Dr James Esdaile of Calcutta and the accounts he left of the many cases where mesmerism was used to numb the pain of surgery. While the Forbidden Histories blog has been talking about how mesmerism became a histriographical casualty of the birth of German professionalised psychology.  Andreas Sommers has been investigating the journal  Psychische Studien and the beginning of psychology research. Finally Providentia blog has a biography of the 'Electric Messiah' John Murray Spear an American spiritualist who acted as a medium and a healer/
The History of Alchemy blog has been explored in several posts including one on alchemy in the Ottoman Empire. Alexis Smets has also considered alchemy and its relationship to religion and spirituality.
Darwin, always a popular figure for discussion, has also appeared in several posts. Firstly at Discover, where Shannon Palus has shown that data mining can prove that Darwin's Finches weren't really his; secondly in a post about the  Huxley-Wilbeforce debate at Oxford in 1860.Finally in a podcast on reading Darwin in Arabic.
Maths has never been my strong point but if you are a fan then Pat Ballew has provided a history of factorials and some notes of the etymology of the word's use.
I will finish the carnival with the new website from the British Library – Voices of Science which will share 'the stories of some of the most remarkable scientific and engineering discoveries of the past century using oral history interviews with prominent British scientists and engineers'.
That's all for now, Giants' Shoulders #68 will be hosted by Fade Singh (@fadesingh) on his Compass Wallah blog http://compasswallah.tumblr.com